THE LEADING JOURNAL FOR AFRICAN SOCCER NEWS WORLDWIDE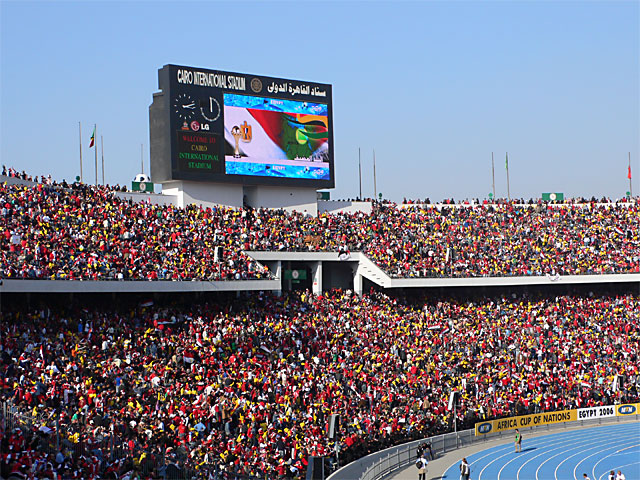 Atletico Madrid secured their place in the UEFA Champions League knockout phase after they won 3-1 at Porto in a particularly feisty encounter.
There were also wins for Liverpool and Ajax who both retained their 100% group stage record.
And Morocco, Algeria, Egypt, and Jordan all qualified for the next round of the FIFA Arab Cup.
Our picture shows a view of a full stadium in Cairo.